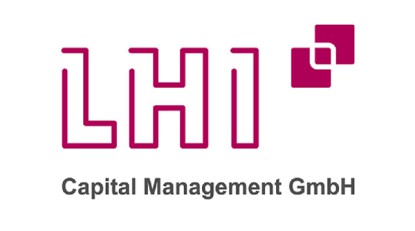 LHI Capital Management GmbH is part of the LHI Group and is a wholly-owned subsidiary of LHI Leasing GmbH. The LHI Group is an owner-operated financial services company that manages a portfolio worth approx. EUR 20 billion. By 31 December 2016, LHI had initiated capital investment products worth a total of EUR 9.3 billion for private and (semi) professional investors.
LHI's tailor-made investment products in the real estate, renewable energies and aviation (aircraft and engines) asset classes offer stable cash flows and a conservative risk/reward ratio for insurance companies, pension funds and schemes, foundations and family offices. The investments can be accessed via participations in closed-end special AIFs or securities structures.
In the field of renewable energies, LHI has realised a total volume of around EUR 780 million with a total output of 365 MW to date. Two portfolio funds have been successfully realised for institutional investors, each with an investment volume in the triple digit range. A third portfolio fund in this segment is due to be launched soon.
<

Back to overview